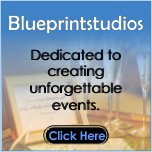 Promoting your company in conferences and meetings is a good idea because these are places where your business or a company can spread message among a wide range of audience. Promotion in conferences and meetings will give your company a boost up especially for the small companies. Educational talks to groups and participating in the conferences will help your company. In order to speak at conferences, you need to present your viewpoint at the professionals who are likely to attend the conference.
Here are a few tips that will help you in promoting your company in conferences:
At first, you should listen to others' speech before you start your speech or giving presentation and it is a good idea because you can have some time to relax and be prepared with your presentation. This will make you to speak confidently about your company.
You should have the ability to fill the gaps with your own expertise and should be ready to answer the questions that the people may ask you in the conference. It is helpful to you because during this time, you will get a chance to interact with the people and know there opinions and ideas. With this, you can make some modifications necessary for your company.
Attend business/professional conferences. You will have a chance to attract people with your words.
Discussions are always good for any company to grow.
Have clear idea about what you want to covey about your company.
Promotional gifts are one of the good idea. This will attract the people a lot.
The speech should not make the people get bored. This is very important point you should take note of. Change the tone/style and content of the speech according to your audience's mood.
Ask your colleagues and friends to speak a few words and their experiences with your company. Asking your company subordinates to speak and share their experience in conferences is good because you will get new ideas to manage your company environment.
To be a successful speaker, value your audience in conference and make them feel that you are sharing your expertise and are not promoting your business/company.
Finally, distribute the business cards among the audience and make them know your contact information. This will help you in future to acquire new customers and expanding your business's presence in new locations.
Following these tips will help you promote your company among the people at a conference.
Read the rest of this entry »